Chicago Area Shortline Railroads
Kankakee Beaverville & Southern
Reporting mark: KBSR Frequency: 160.215

History
The Kankakee, Beaverville and Southern Railroad Company was formed in 1977 by Fay Orr when Conrail was threatening to abandon the former New York Central/Big Four route between Kankakee, Illinois, and Lafayette, Indiana. KBS purchased the line from Kankakee to Sheldon, Illinois, and then in a series of transactions, extended ownership from Sheldon to Lafayette (the segment between Templeton, Indiana, and Lafayette was formerly a joint operation by NYC and the Nickel Plate). In 1981, the company acquired a portion of the Milwaukee Road's route from Chicago to southern Indiana. Ownership extends from just north of Iroquois Junction-where the Milwaukee and NYC lines cross-to Danville, Illinois. KBS later purchased from Norfolk and Western a segment of the former Nickel Plate Peoria route, extending from Cheneyville, Illinois, on the west (where the line crossed the Milwaukee) to Templeton, Indiana, (where it joined NYC).
Traffic is chiefly grain and other products related to agriculture. KBS interchanges with CSX at Danville, Norfolk Southern at Lafayette, Toledo, Peoria and Western at Sheldon and with Canadian National (ex-Illinois Central) at Kankakee. Train movements are authorized by a work order issued at the beginning of each operating day. KBS owns over 300 covered hopper cars and traffic consists of about 7000 cars per year.
History courtesy of Bill Gustason


Right of Way
Offices and shops located at Iroquois Junction, between the towns of Donovan and Iroquois, Illinois, along US Route 52.

President: Kevin Stroo
General Manager: Bob Garner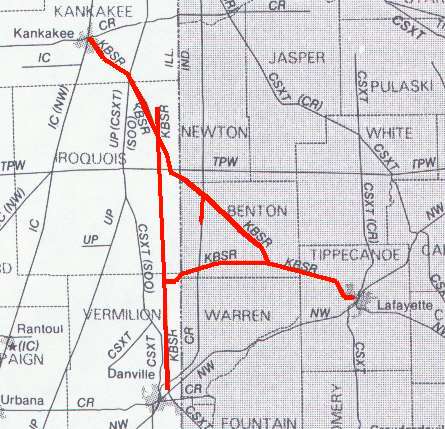 Map as of 2002



PHOTOS
Photos courtesy of Bill Gustason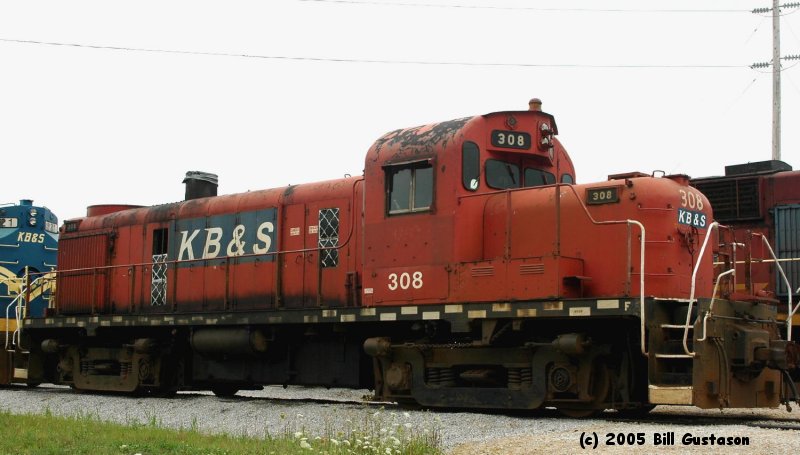 Locomotive #308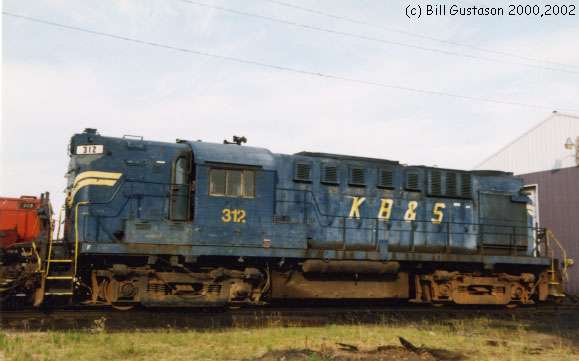 Locomotive #312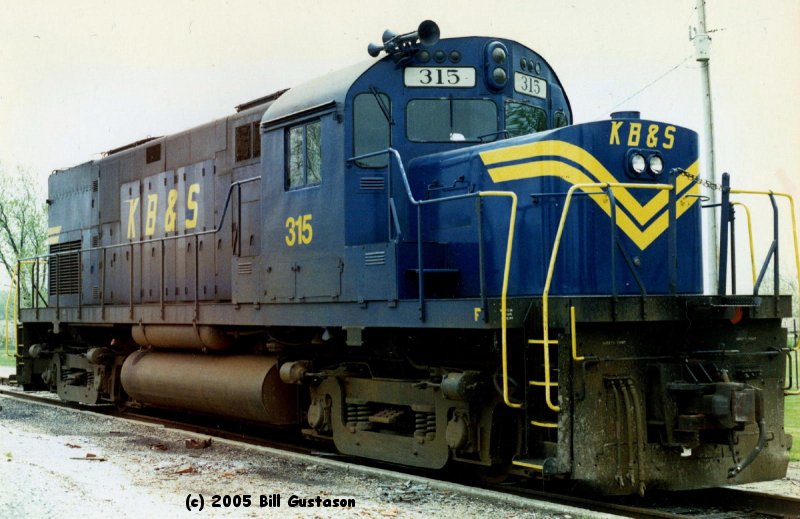 Locomotive #315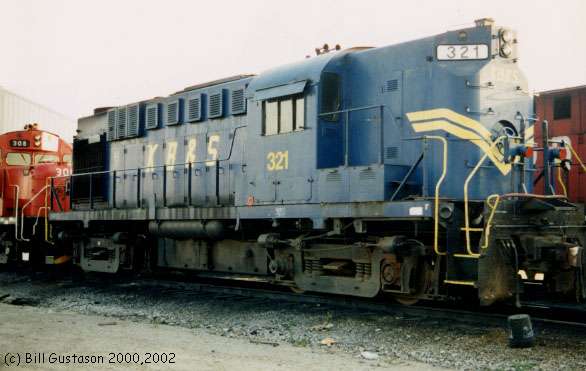 Locomotive #321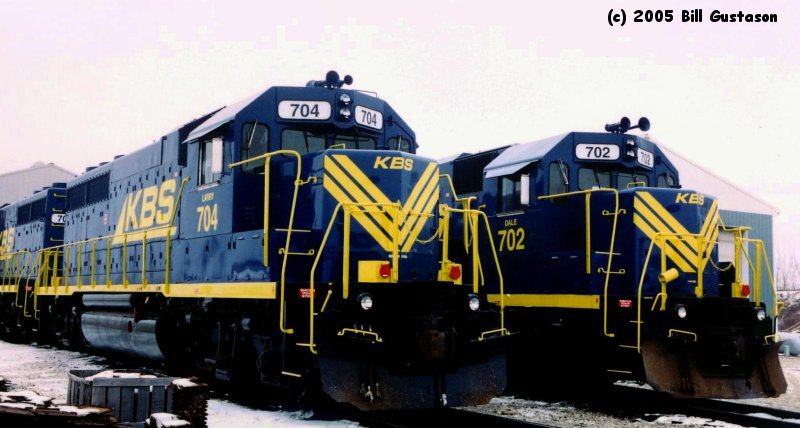 Locomotive #702 & #704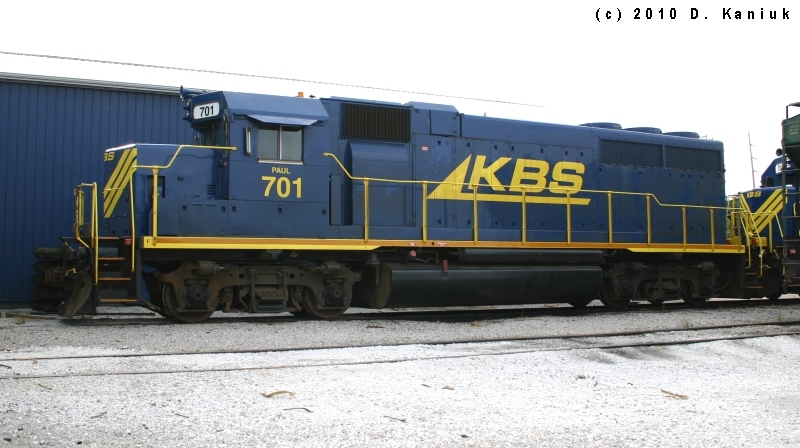 Locomotive #701<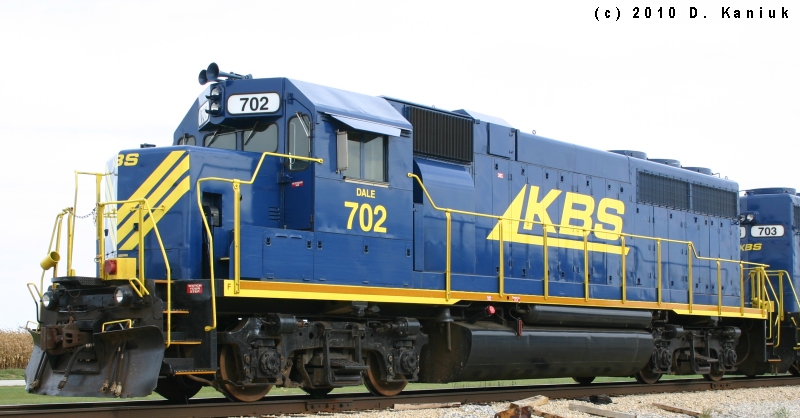 Locomotive #702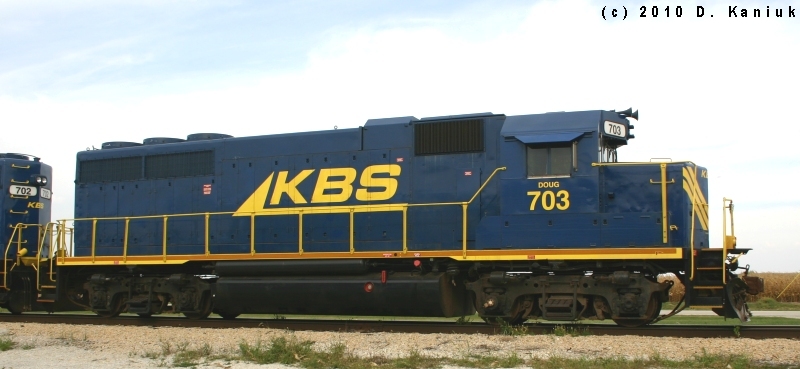 Locomotive #703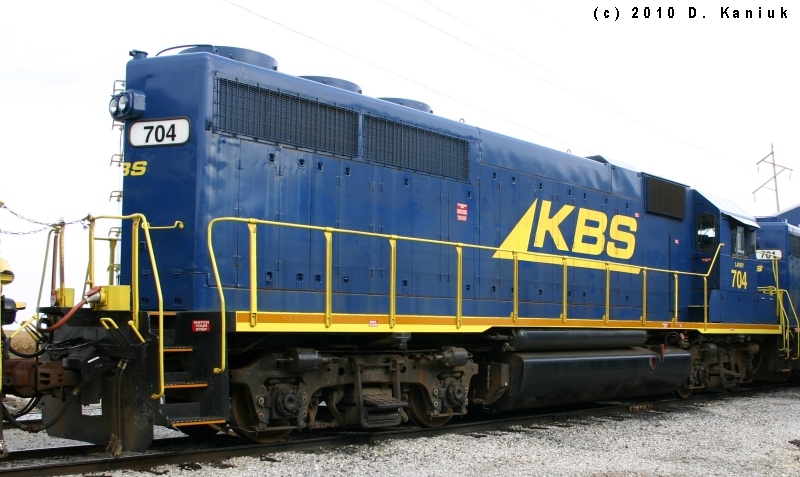 Locomotive #704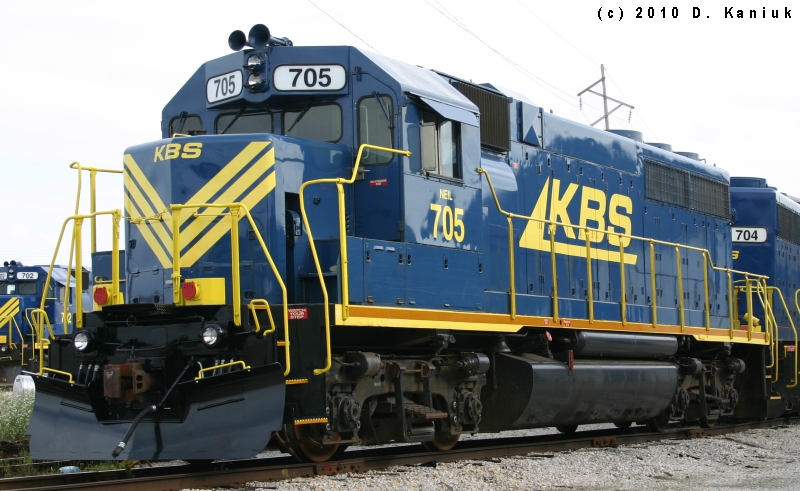 Locomotive #705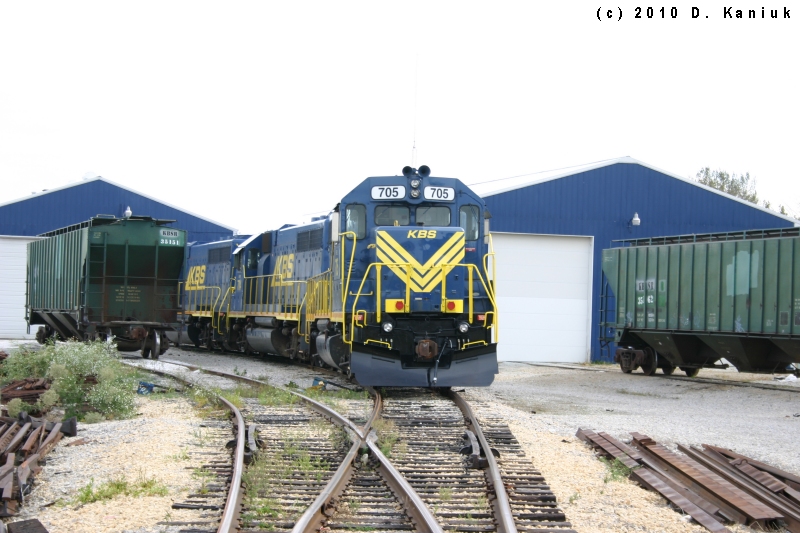 KBS shops




Additional Resources
2006 locomotive roster: six GP38-2M units rebuilt from GP40s.
They are numbered 701-706, and each is named after an employee.
The name is painted under the cab window.
The names are Paul, Dale, Doug, Larry, Neil and Tyler respectively.

Previous locomotives:
1. Four Alco RS-11 high nose units: 301, 312, 318 and 321.
2. Two Alco RS-11 low nose units: 309 and 324
3. One Alco C-420: 315
4. One Alco RS-20 (rebuilt RS-3): 308
5. One Alco S-2: 4101

All of these units have either been sold or scrapped.






HOME | Shortline Railroads | Former Shortline Railroads | Industrial Railroads | Shortline Related | LINKS