Chicago Area Shortline Railroads
Chicago Port
Reporting Marks: none

History
Start date: 1/1/2006
Chicago Port Railroad Company to operate approximately 1.3 miles (6,800 linear feet) of rail line owned by Ozinga Transportation. The line consists of The Calumet River Yard and the Transload Facility trackage located adjacent to the Calumet River in Chicago, IL, and does not have milepost numbers
The Chicago Port RR will be operated by its own crew using their own locomotive.
Chicago Port Railroad is owned by Ozinga Transportation.


Right of Way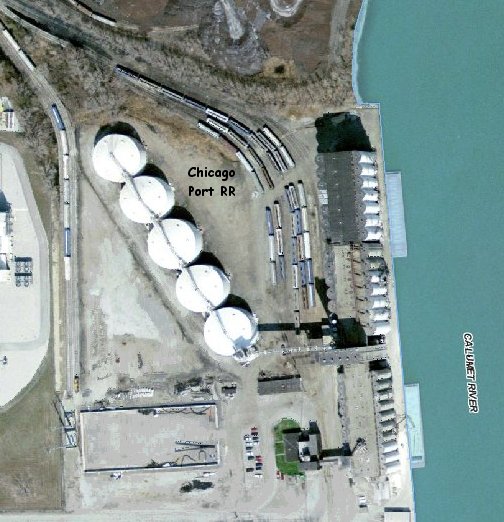 PHOTOS

Additional Resources



HOME | Shortline Railroads | Former Shortline Railroads | Industrial Railroads | Shortline Related | LINKS