Chicago Area Shortline Railroads
Chicago Fort Wayne & Eastern
Reporting Marks: CFE

History
RailAmerica leased approximately 273 miles of rail from CSX.
The rail lines leased were:
Adams, IN to Crestline, OH - 122.7 miles, (Fort Wayne line)
Tolleston (Gary), IN to Adams, IN - 127.8 miles (Fort Wayne Secondary)
Adams, IN to Decatur, IN - 16.2 miles (Decatur Second Track)
Bucyrus, OH to Spore, OH - 6.47 miles (Spore Industrial Track)
Track Rights:
Tolleston to Riverdale, Illinois (Blue Island Yard), about 16 miles.
CSX's Porter Branch (ex-MC, ex-NYC, ex-Conrail): Tolleston (MP 255.1) to CP Ivanhoe (MP 259.5).
Indiana Harbor Belt main line: CP Ivanhoe (MP 0.0) to Blue Island Yard, approximately 12 miles.
The railroad started operation on August 1, 2004.
From Ivanhoe, the trains pass through Gibson, Hohman, Calumet Park and Dolton interlockings on their way to Blue Island Yard.

Right of Way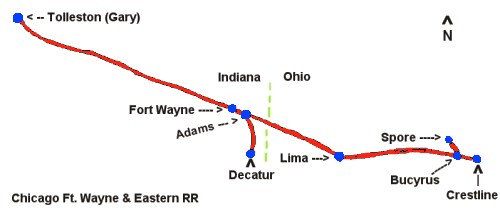 PHOTOS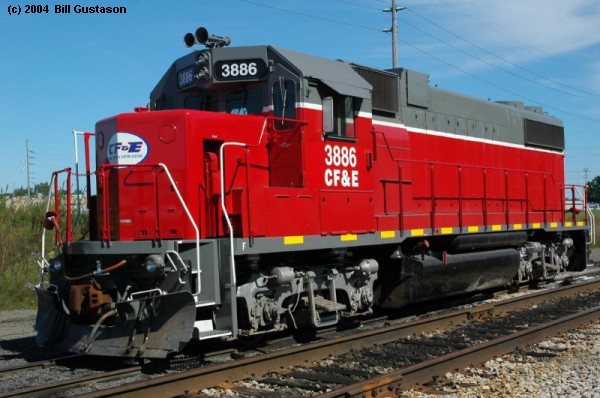 Additional Resources



HOME | Shortline Railroads | Former Shortline Railroads | Industrial Railroads | Shortline Related | LINKS